Global service for your business

Organization and effective administrative assistance
Bureau Global Service is the solution that you need, hiring us you will obtain greater benefits and less costs, since you contract the services that you need, for the time that you require.
Who do we collaborate with? Who can we help?
Businessmen or local entrepreneurs, who start and need to optimize their economic resources, we help you with telephone management and administration through our virtual office while you focus on meetings and personal attention to the client, we take care of your image.
Executives, businessmen or foreign entrepreneurs, you are not alone, we give you a professional support to keep the office activities in your visit to Barcelona, ​​we put at your disposal the virtual offices of BGS to keep you connected, and that your clients are taken care of, while you are dedicate to your appointments and planned activities without the stress of losing opportunities or leaving your clients unattended.
Speakers, coaches, take care of the content of your conferences, trainings, we help you with the secretarial tasks, information of your conferences - courses, process and management of documentation and registration, you need help with presentations in PPT, reservations and hiring services for your conferences, from the selection of the place, supervision of assemblies, contracted services and catering, reception of participants and their registration, avoid the stress to be focused on the issues that need your real attention.
Health and beauty professionals <doctors, dentists, therapists, beauty cabinets> Keep your patients cared for on days when you are not accessible, take your appointment schedule, confirm your patients' assistance or your home appointments, call attention of information so that you do not leave your query unattended and you do not lose opportunities of attention to your patients while you can not take charge.
Lawyers and other independent professionals, who need to maintain telephone attention, agenda management, appointments and other necessary tasks that you can not take charge of while doing the activities and projects.
Do you need to know how your consumer and the market behaves? <Ask about our services of ETNO-TOURS, qualitatie INSIGHTS>
Most important advantages

Considerable savings in hiring administrative staff
Hire exactly what you need, plans designed for you, by type of services and for the time you require
You can take advantage of time in a more productive, better and optimal use of real time, better organization of the working day
You do not need an infrastructure, the entrepreneur or independent professional will not need a physical space for your -assistant-, nor have the necessary technology such as Internet, eMail, fax, etc.
You will also not lose business opportunities because you can not serve your client
And of course, it improves the image of the company.
CONTACT US
Bureau Global Service, offers an online or virtual assistance service for all entrepreneurs, freelancers, independent entrepreneurs, regardless of geographical location. Do not hesitate to contact us ... we are happy to answer any questions you may have.
---
---
---
Ethno-Tours business

Área de investigación etnográfica

¿What is the Ethno tour qualitive insights?
• It is a qualitative research tool developed by BGS so that it knows its current and potential consumer.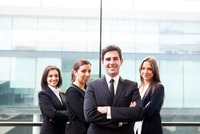 Business attention

Driver ... Restaurants ... Dinner ... Leisure ...
Personal and commercial procedures.
Searchingweb (research works and information search)
Comparative purchases and search of products and suppliers.
Order management Collection management
Etc.
Telephone support and messaging service

Receiving calls and telephone messages. Management of general eMails.
For the management of reception of calls, a virtual telephone number will be provided so that the customer can divert their calls, so that we can attend the calls by presenting ourselves with the name of the company, following the instructions of our client.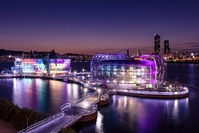 Reservation of Hotels and Air Tickets

Rental of vehicles for personal use - executive - business
Hiring spaces and catering for presentations/conferences